"Let's Talk Sax!" scores Top Reviews/Chart Action!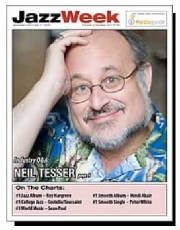 JazzWeek proclaims the Good News!
Mark Cassara's debut CD and latest single seem bound for glory. JazzWeek showed Mark hit in three Smooth Jazz chart categories and was a featured single in the industry magazines Hot Singles section. His "Let's Talk Sax!" CD was declared Chart Bound. His latest single, "Je Vous Aime" scored fourth in Most Added and sixth in Increased Spins. Beyond all that, radio play across the country continues to grow as the good word - and good music! - gets out and more stations are entering Mark's music into their play rotation.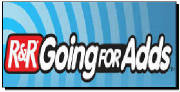 R&R Confirms Upward Trend!
"Je Vous Aime," Mark's first single release, dropped into RadioandRecords.com's sixth slot in their Most Adds Smooth Jazz chart just behind Lionel Richie's new single. All good news as Mark works on his sophomore CD which promises some great surprises for his growing fan base.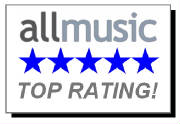 You can't beat Five Stars! - that's allmusic's - the authoritative bible of the music world, top rating and most prestigious award. Like other respected critics, Mark's debut CD definitely caught their good ear. The folks at allmusic have presided over the music world, as the definitive source of artist accomplishment and information, for over 50 years. The only thing left to say is, "Congratulations, Mr. Cassara!"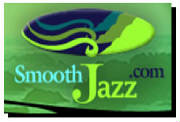 SmoothJazz.com posts Stellar Review!
Whatever your mood, Mark Cassara's "Let's Talk Sax" has got you covered. Mark's first single, "Je Vous Aime" is pure musical velvet that wraps you in a sultry smooth blanket of musical delight. Only one thing to do upon hearing "L.A. Cruise" –just set your own cruise control and – go! My top pick: the vibrant, multilayered "Africa." Its soaring melody, terrific instrumentation and arrangement turn all the wheels you'll ever need turned. "It's All Love" posts as nothing but sheer audio entrapment. With thousands of live gigs under his belt Cassara has paid his dues and honed his skills. No doubt about it, when Mark Cassara says "Let's Talks Sax," he shows his sax and the man behind it can do some pretty smooth talking. Review Condensed from SmoothJazz.com